January 3, 2019 a meeting of young people took place in Schuchinsk. The participants, which numbered about 40 people, including priests and nuns, represented various cities and villages of the Archdiocese of Mary Most Holy in Astana. Initially, participants were divided into mini-groups of 5-7 people each. Each group had a name, slogan, chosen captain and its own color designation: blue, red, yellow, green and orange. This was done not only for productive spiritual work during the meeting, but also for the organization of such everyday moments as cleaning and work in the kitchen.
The day ended with watching the movie "I'm Not Ashamed "based on the journals of Rachel Joy Scott, a high school student who died during the shooting in 1999 at Columbine High School, when 13 high school students were brutally killed. Why was the film chosen about her? What did this girl attract the attention of the Film director at all?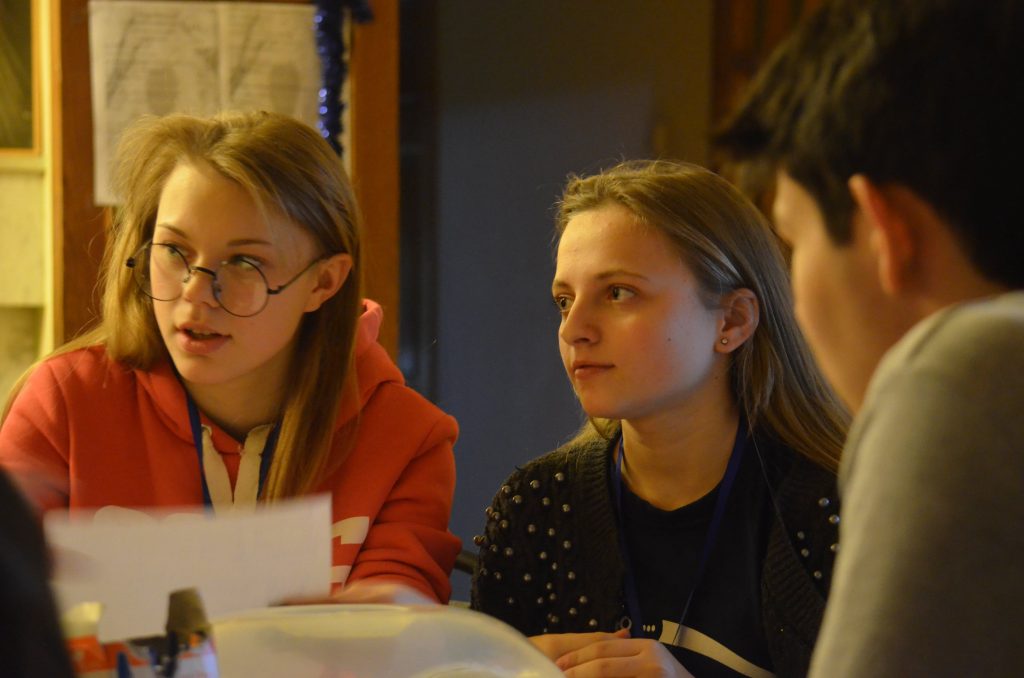 Rachel was a Christian, and a Christian, not just in words, but in fact, she confirmed this title every minute of his life. Here are her words written shortly before her death: "I am not going to apologize to anyone for what I say about Jesus… I am not going to hide the light that the Lord has filled me with. If you have to sacrifice everything, I will do it … Don't let your character change its color depending on the environment in which you find yourself. Understand who you are and remain who you are called to be…"
She was sure that even one example of a virtuous Christian life could be the beginning of change for many, to influence this world. At the age of 13 she painted her palms and wrote: "These are the of Rachel Joy Scott, and will someday touch millions of people`s hearts …". Her prophecy came true. Rachel left six diaries, a lot of poems. Her utterances have extraordinary power, the wisdom and maturity of character that is not peculiar to many adolescents. It was her diary and formed the basis of this film. After her death, many young people, inspired by her loyalty to God, turned to the Lord!
The second day began with a visit to the temple, where the meeting with His Eminence Archbishop Tomasz Peta. He conducted a Service and blessed us with the Most Holy Gifts. The temple also held a conference by father David on the topic " What should I do to get to heaven?". The day ended with a joyful evening filled with games and fun.
In the final third day the results were summed up. In the general circle everyone was given the opportunity to express his opinion on the current meeting of pure hearts.