During a private audience with members of the Life Protection Delegation on February 2, Pope Francis, according to Vatican News, noted that "human life requires taking care of itself from the beginning up to the natural end …".
Gift of the Human Life International-Poland
The beginning of the year, not only for Rome, was marked by attention to the issue of protecting life. An important event for the Catholics of Kazakhstan in this regard was the arrival of a copy of the icon of the Mother of God of Czestochowa in Astana, in the oldest parish of the capital – the Mother of All Nations. To honor and greet the icon, the priests of the Dean's office of Astana under the headship of Archbishop Tomasz Peta. This copy was the gift of the organization Human Life International Poland in the intentions of a prayer for the protection of life and traditional family values. 
"The pilgrimage of the icon for the parishes of the Archdiocese of Saint Mary in Astana will soon begin", -noted Archbishop Tomasz Peta. "The parish of Mother of All Nations will be home for the icon, but it will travel to different parts of Kazakhstan and attend meetings, conferences and seminars dedicated to the protection and holiness of life."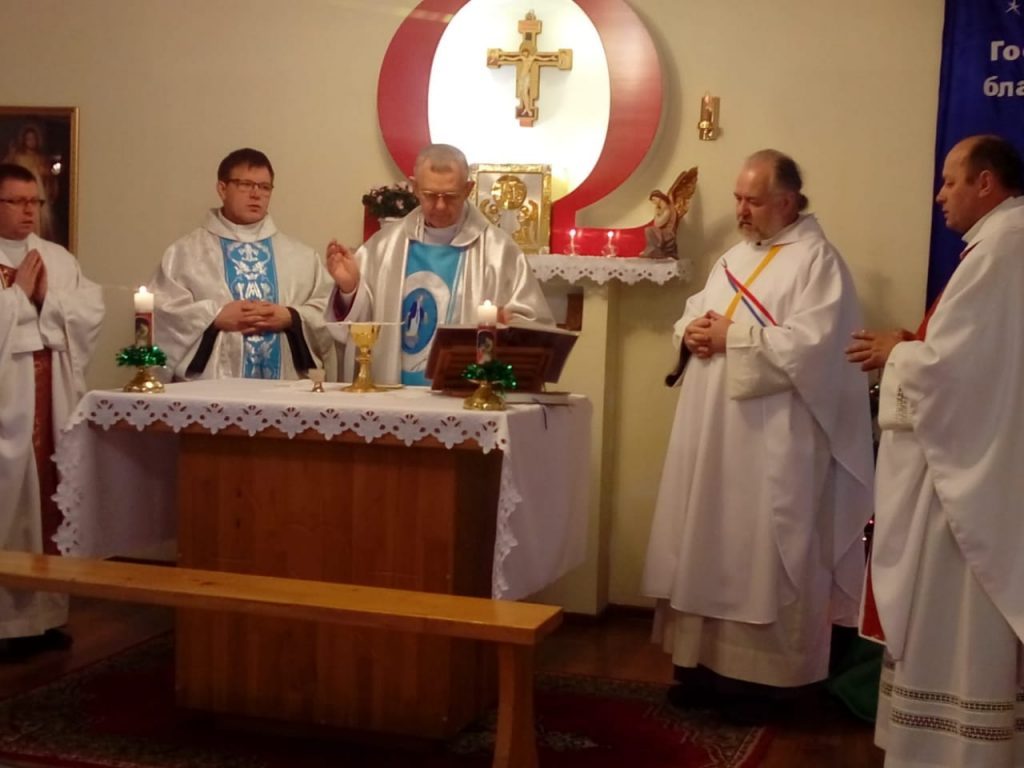 "From Ocean to Ocean"
It is noteworthy that the same copy of the icon of the Mother of God of  Czestochowa makes a pilgrimage as part of the global campaign "From Ocean to Ocean". Since 2012, the icon has already visited more than 50 countries. The campaign organizers are hoping that the Black Madonna, as the icon is called by the people, which is famous for its repeated help in the history of the Polish people, will help our world overcome the tragedy of abortion.
On January 26, a new tradition was started in the parish: every fourth Saturday of the month, Divine Services will be held here in the intentions of the sanctity of life.
Abortion is a monstrous crime
This topic became particularly relevant in view of the proposal of a new law allowing girls who have reached the age of 16 to perform abortions unknown to their parents. In the encyclical "Evangelium vitae" – "The Gospel of Life" – Saint Pope John Paul II states that the destruction of an innocent human life in the womb is always murder.
In recent decades, this has been confirmed by the data of genetics and embryology. The Catholic Church teaches that human life from the very conception must be protected with the utmost care. Abortion and infanticide are monstrous crimes. Pope Francis also recently recalled the importance of protecting life in his message to Humana communitas, emphasizing that life has human and civic value regardless of religion or belief.
Recall that in December 2018, the Conference of the Catholic Bishops of Kazakhstan made an official statement opsing the permission of minors to perform an abortion without parental consent.