Such a musical instrument as an organ is very rare in Kazakhstan, and perhaps therefore there is a great interest in it. Even before the consecration of the Cathedral of the Blessed Virgin Mary of Fatima in Karaganda in 2011, concerts of organ music began to be held here. The interest in them is so great that up to 30 concerts are held annually, and each time the largest cathedral in Central Asia is completely filled with people. Anyone can attend such a concert, regardless of religion. After all, the true purpose of art is the humanization of society. And the Catholic Church wants to actively participate in this process, the proof of which are such cultural events organized by the Catholic Church in Kazakhstan.
The organ for Karaganda was made by the Austrian company Pflüger, Feldkirch. It contains 32 registers, 1974 metal pipes and 128 wooden pipes – a total of 2102 pipes. It harmoniously fits into the overall architectural view of the cathedral, located on the balcony above the entrance. Its powerful sound fills all corners of the temple. The Karaganda classic pipe organ is universal, all styles are subject to it: divine symphonies and chants of the Mass, strict sound of the baroque, fantasies of the romantics and bold experiments of the authors of the XX century.
For any organist, performance on this instrument is a great honor and a great event. The project in Karaganda included such organ symphony masters as: teachers of KAZNUA – Saltanat Abilkhanova and Gabit Nesipbaev, titled organists from Russia – Yevgeny Avramenko, Alexey Smitov, Andrew Bardin, Denis Makhankov and Dina Ikhina, Vladimir Korolevsky, Daniel Zaretsky, the famous organist from USA is Colin Andrews, the best organists of Europe are Stanislav Shurin (Slovakia), Irina Lampen (Finland), Cesare Mancini (Italy), Ilya Kudryavtsev (Switzerland) and others.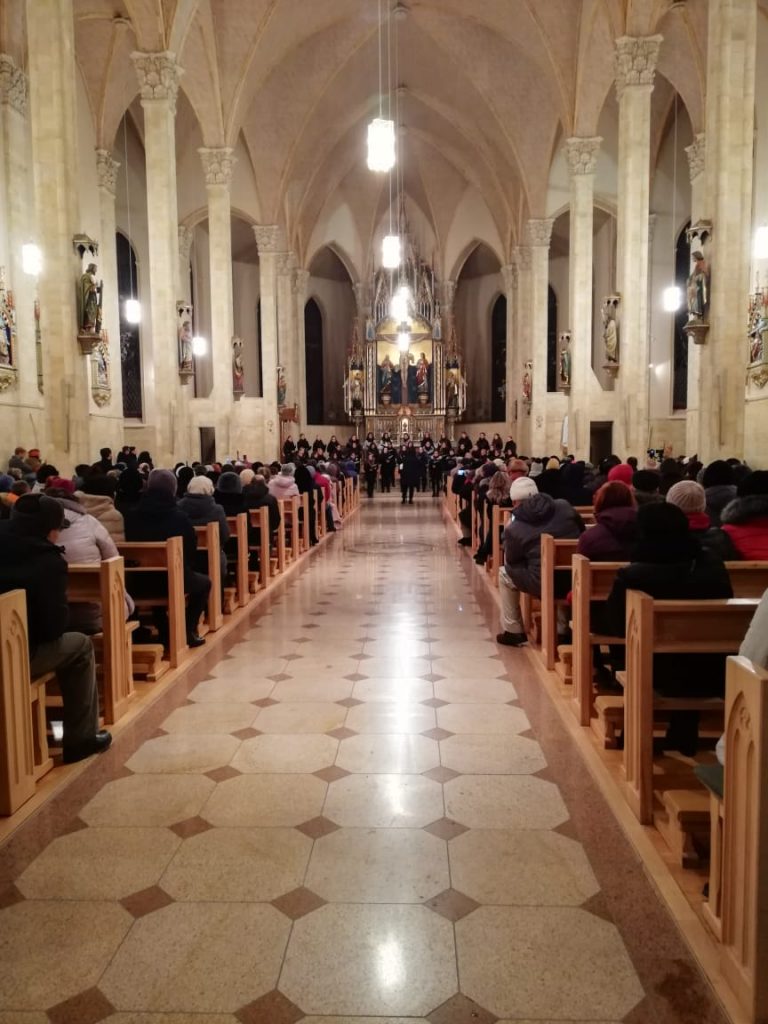 To the great joy of listeners, the organ often sounds in concerts not only performing solo, but also accompanied by other musical instruments, as well as vocalists. So, under the guidance of the talented conductor Peter Gribanov, the organ has repeatedly sounded together with the Karaganda Symphony orchestra. Especially original, paradoxically and at the same time harmoniously organ combined with Kazakh folk instruments – kyl-kobyz and zhetygen, such consonance can be heard in Kazakhstan only in Karaganda as part of the organ music project.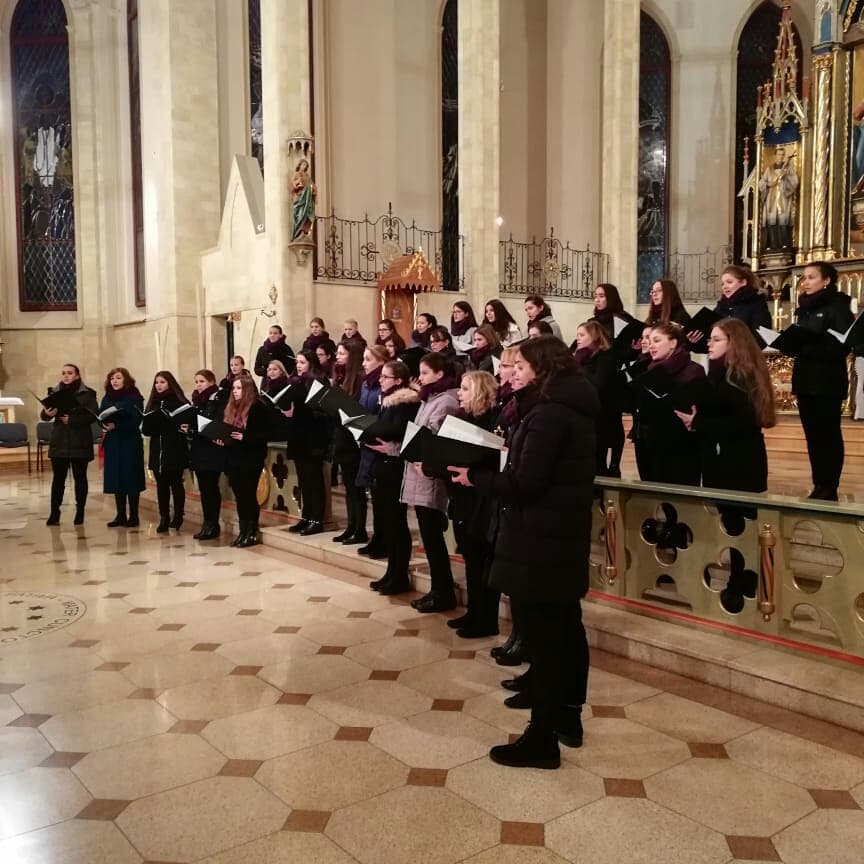 The organizer from the very beginning and for the past 8 years is Katazhina Hensa, and she sometimes adorns the concerts with her beautiful vocals. She told us more about this project in more details.
– How did organ concerts develop in Karaganda?
– The idea of organ concerts was picked up by Karaganda with immediate enthusiasm. In Kazakhstan, it is very difficult to hear a real wind organ. There are only four of them in Kazakhstan: one in Astana, two in Almaty and here. There is also in Kokshetau, but there the organ was brought from Lithuania and assembled in parts. Our people have a thirst for beauty, they are drawn to music, and it can be seen from the concerts. Among our listeners there are already the regulars, which I already know by sight.
– What tasks do you set for yourself as an organizer? What is the mission of organ concerts in Karaganda?
– We want people to know that there is such a place in Karaganda as the Cathedral. This is an opportunity for people not only to visit the temple as an observer, because the Cathedral can be viewed freely. This is a way to show people our tradition, because organ music is associated with liturgy and spirituality. Each concert has a presenter who communicates with the audience and talks about the works. In this way, we try to introduce people to a section of culture that is not very familiar to our audience, i.e. with spiritual music, temple related music.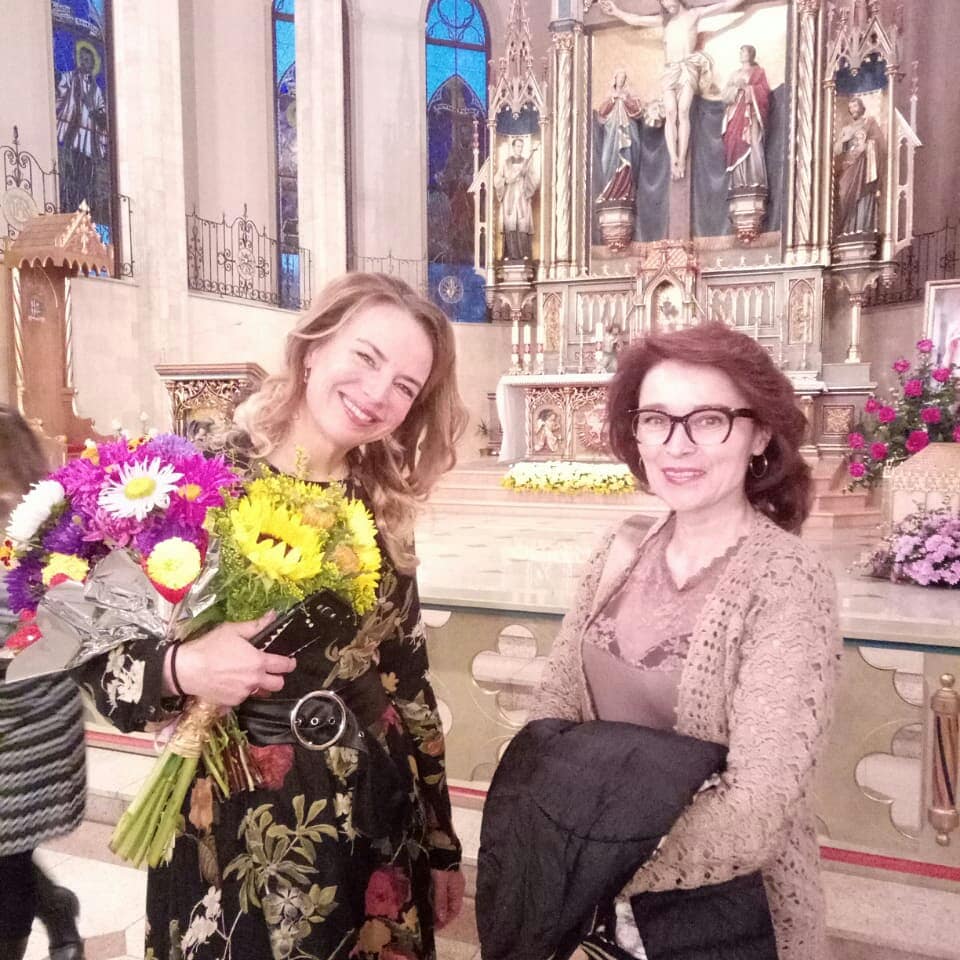 I see our mission and mine personally in the words of Pope John Paul II, who spoke about the Area Gentium (the Gentile Court) – that is, such a space in the temple, in which there may be unbelievers. My task as an organizer is to create an Area Gentium in our Cathedral. A place that will give people the opportunity to participate in the life of the temple, not only religious ideas, but on a different principle, because otherwise they may not come. I want to give people who are far from the Church an opportunity to just be in the temple, to feel its atmosphere, to understand something, to get acquainted with the culture and tradition of the Catholic Church.
– What are your expectations and your vision of organ concerts in the future?
– I would like to appeal to the believers and invite them to participate in concerts too. To my great regret, organ concerts are still bypassed by our parishioners. But often believers are also little acquainted with the organ culture. We know only the liturgical organ, and we do not know the full capabilities of the instrument, but after all, professional organists do not always play here at Mass, and the sounds of our songs are often very simple. In addition, organ concerts are a unique opportunity to meet many unbelievers who are interested in our spirituality. Often these people come to the temple and want to meet us. We could offer them our friendship and through it give them the opportunity to learn more about God. I want to create more movement around organ concerts, so that they are more talked about, and they are actively covered in both the secular and religious press. I want us all to become a little more cultured, a little more spiritual, so that we are closer to each other and to God.