On the occasion of the 100th anniversary of the birth of Pope John Paul II, on May 18, a Holy Mass was celebrated in the only church in our country, in which he celebrated the Holy Mass. The Holy Mass was presided over by Metropolitan Archbishop Tomash Peta, and Bishop Athanasius Schneider delivered the homily, the other priests and monastics supported them in prayer. In his homily, Bishop Athanasius emphasized several important slogans from the life of Pope John Paul II, which can serve as reference points to every new day of our lives.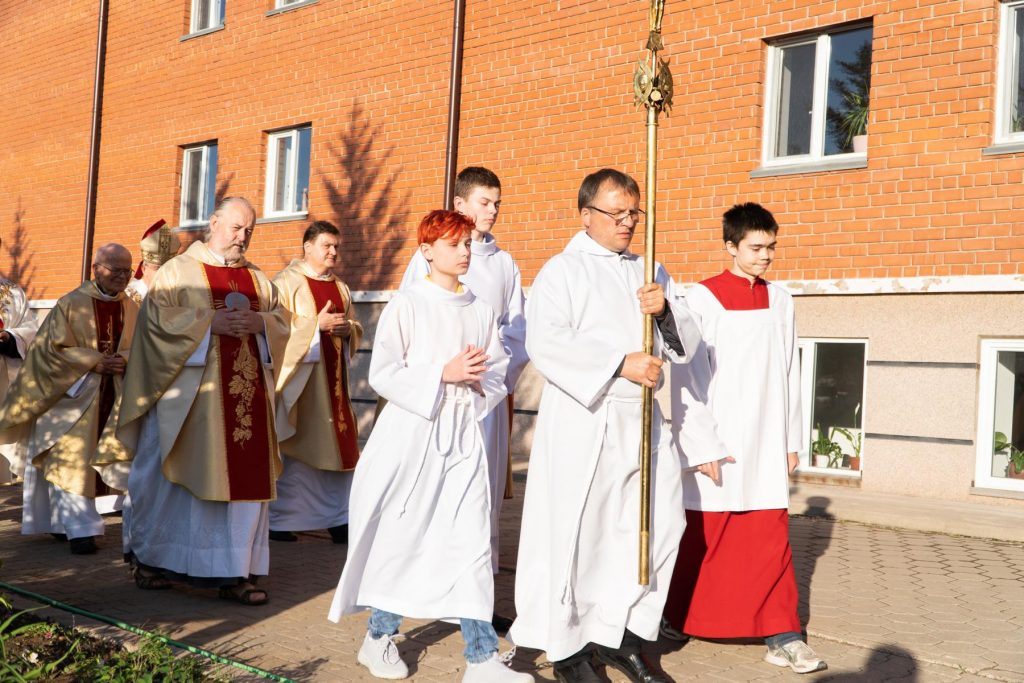 The first thing that was indicated was that on his Papal armorial there is a cross and the letter "M" – "Mary". This is a hint that Christ should always be our guide in life, and Our Lady helps us in this.
The second is the main motto of the Pope's ministry 'Totus tuus' – 'Totally Yours', calling to entrust oneself under the protection of Mary not only in the month of May, but also on other days. To make it easy at the cross with Mary, to devote oneself to the Lord both in joyful and sad moments of life, it is necessary to use the third appeal of Pope John Paul II – 'Duc in altum' – 'Put out into the Deep'. This means not looking for simple solutions for your spiritual life, but deepening it.