The International Conference on "The Model of Peace and Tolerance of N. Nazarbayev'' was dedicated to the national holiday, the Day of the First President of the Republic of Kazakhstan and the International Day of Tolerance. On behalf of the Catholic Church of Kazakhstan, the Vatican Ambassador to the Republic of Kazakhstan, Archbishop Francis Assisi Chullikatt, Archbishop and Metropolitan of Archdiocese of Holy Mary in Astana, Tomash Peta, Secretary of the Apostolic Nunciature Fr. Przemysław Lewiński, as well as the spokesman of the Bishops' Conference of Kazakhstan Fr. Piotr Pytlowany.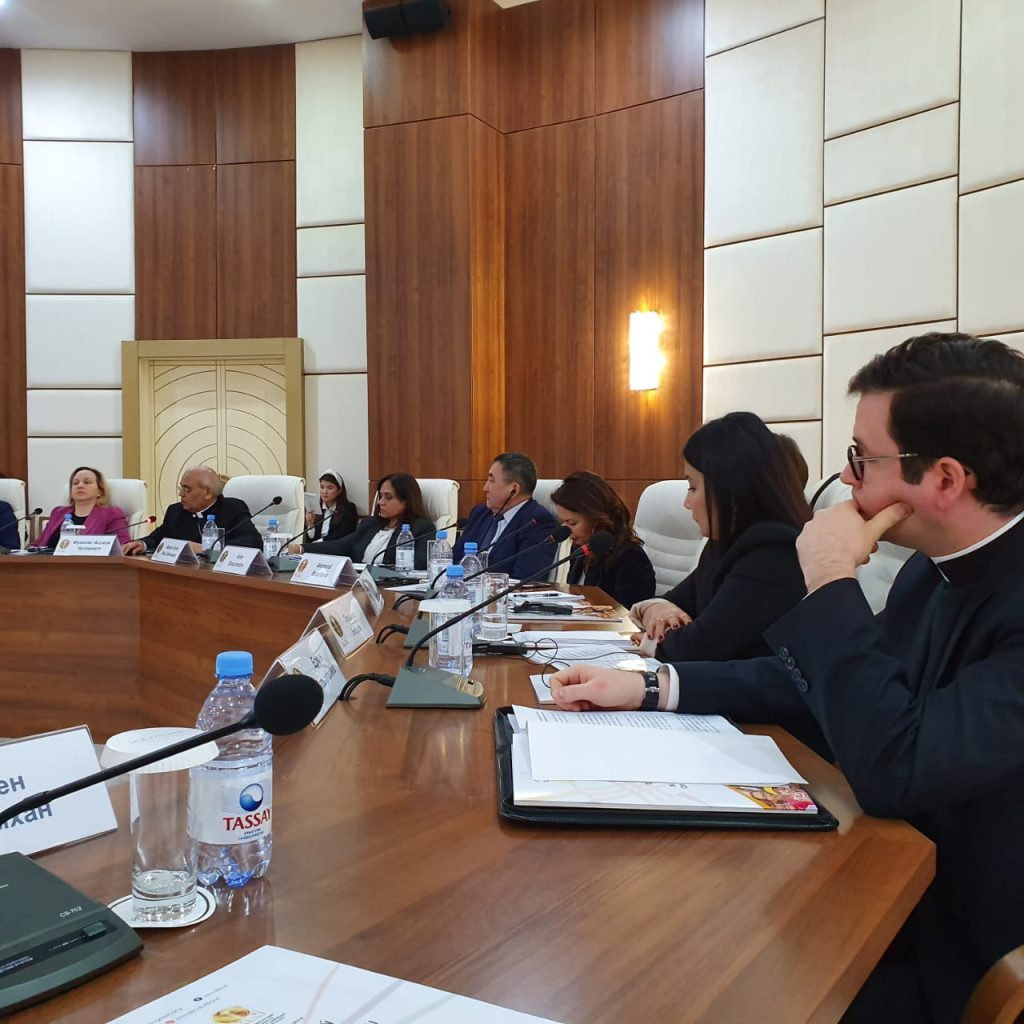 "Facing many challenges, religious leaders are called upon to become prophets of justice and peace, advocates of inalienable human rights, proclaiming the news of peace and tolerance, defending the right to life and human dignity, and also caring for the protection of the weak, defenseless, oppressed, persecuted and humiliated, to be the voice of those who do not have the right to vote to assert their rights", – outlined in his speech, Archbishop Francis Assisi Chullikatt.
Jesus invited us to pray for the prevailing authorities. Following his precepts, on the eve of the upcoming holidays, we remember in prayer those responsible for our state, both past and present.